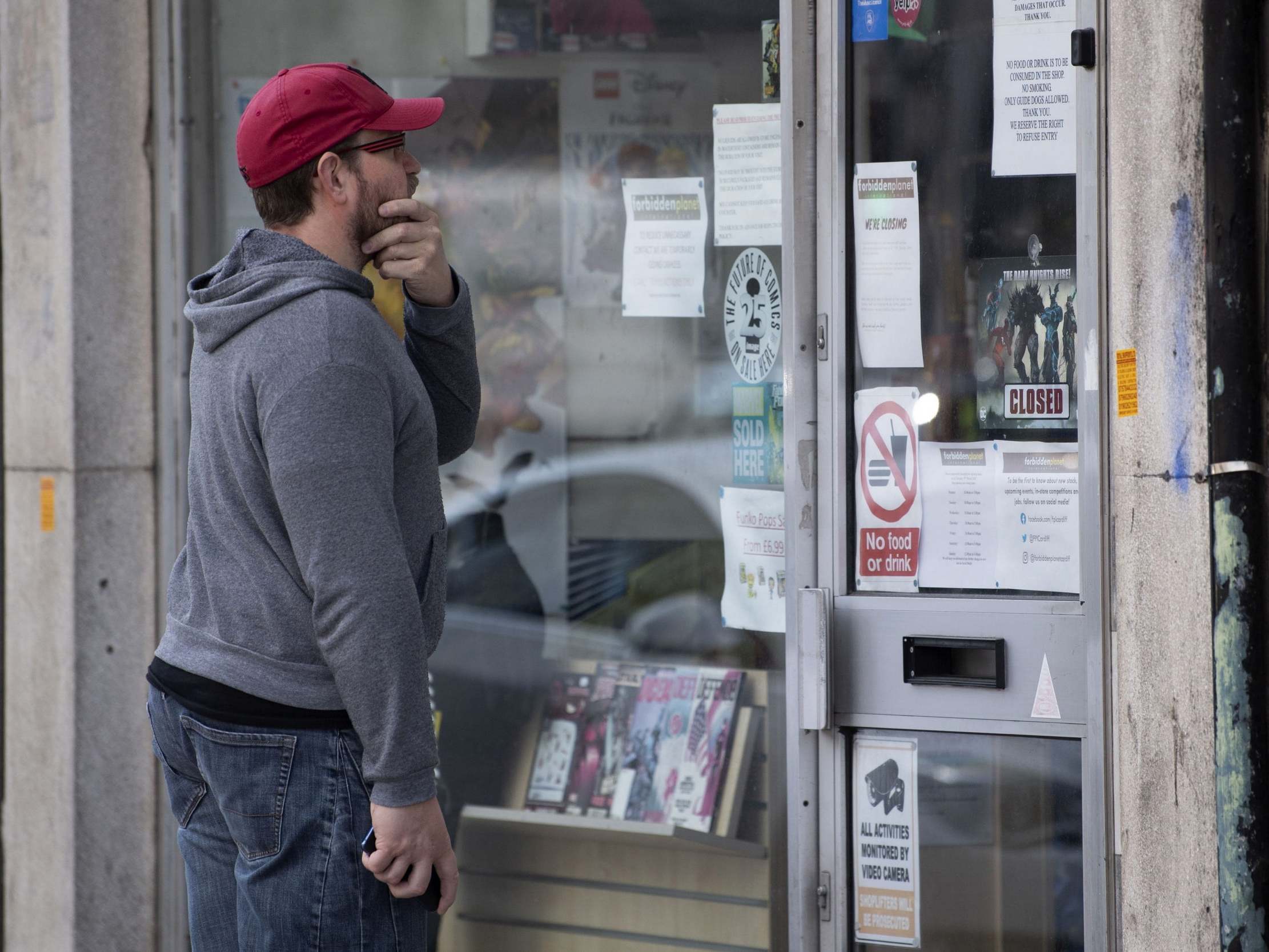 Millions of furloughed workers face redundancy as many employers anticipate only half of their staff returning to work when the government's job retention scheme begins to wind down following the coronavirus lockdown.
A survey of over 2,000 businesses in the UK found that 45 per cent of firms will likely have just half their furloughed staff back in work in July, while a quarter are likely to be kept on furlough as part of the extended scheme.
The remaining quarter of furloughed staff could "well be made redundant", warned the report by lender Marketfinance.
The report also found a large majority of the businesses surveyed were still waiting to be paid for work done in March, before lockdown took place. Nine in ten businesses are waiting to be paid an average of £148,917.
Some 81 per cent of firms are also expecting to be made to wait longer to be paid for work done from now on, with half expecting to wait anywhere between 14 to 30 days longer than normal, the survey found.
Fifteen per cent of companies fear they could be waiting anywhere between three to six months longer to be paid for work.
More than half of the firms surveyed that applied for the government's Coronavirus Business Interruption Loan Scheme (CBILS) were declined. The 43 per cent who were successful applied for almost double the amount of a typical loan of £211,667 they would have taken.
Anil Stocker, chief executive of Marketfinance, said: "The reopening of the UK's high streets marked the first buoyant moment for UK businesses in months but it might well be the calm before the storm.
"Businesses are facing a three-prong assault on their finances. First up, it's alarming that only half of their CBILS loans are being granted, then we learn that they close to £150,000 in outstanding payments since the lockdown began, and now it's likely that they will have to wait twice as long to get paid for new work they do whilst demand and economic activity normalises.
"Coupled with a very moderate outlook for trading conditions, 'rent quarter day' this week and uncertainty about their workforce; no doubt this will put further pressure on businesses."
There is some optimism among businesses, with 45 per cent of them feeling confident there is pent up demand for their products and services.
However, most only expect a 10 per cent increase in sales over the next three to four months, while one in six expect a decrease in sales of more than 75 per cent.
Mr Stocker added: "Given the continuing uncertainty around how the country returns to 'business as usual', I would urge business owners to look beyond their banks and seek advice as soon as possible from other lenders, business advisors and mentors.
"The earlier they do this, the wider the range of potential solutions they'll have open to them."
A Treasury spokesperson told The Independent: "We have provided a generous and wide-ranging package of support for businesses. Our job retention scheme has protected more than nine million jobs across the UK. We have extended it until October – meaning it will have been open for eight months and will continue to support businesses as the economy reopens and people return to work.
"As well as furloughing staff, we have introduced a wide range of other targeted support measures to support people and protect jobs, including billions paid in loans and grants, tax deferrals, mortgage holidays and more than £6.5 billion injected into the welfare safety net."
The Marketfinance report comes amid a slew of warnings from business groups, who are urging the government to extend grant support schemes set up to support businesses during the lockdown.
The Confederation of British Industry said on Wednesday that the survival of many firms in the hardest-hit sectors "hangs in the balance", while the Trades Union Congress has urged chancellor Rishi Sunak to announce spending plans to avoid widespread unemployment.