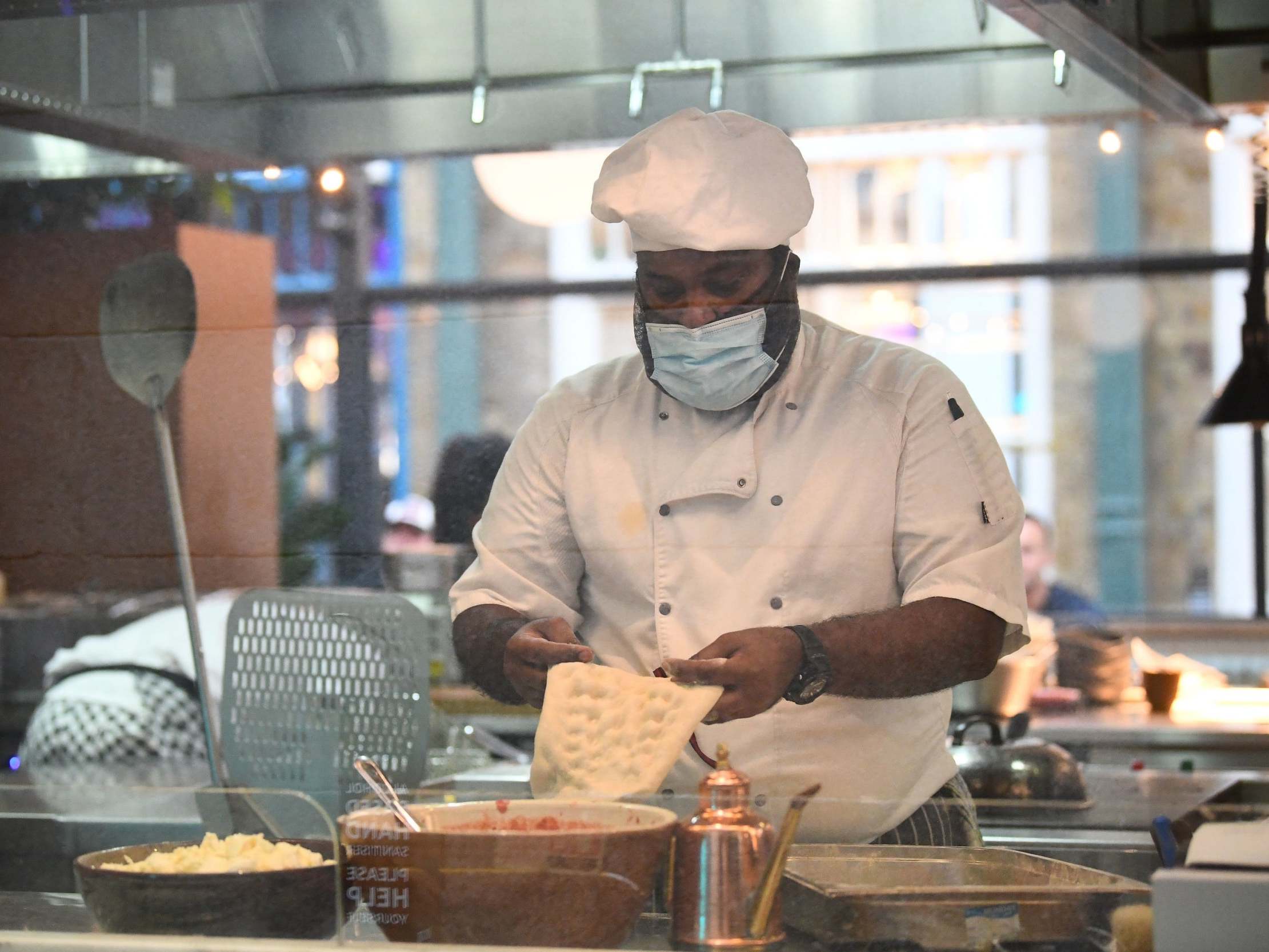 The chancellor had attempted to play down the significance of Wednesday's "summer statement" but it contained more significant announcements than some recent Budget speeches.
There was a cut to VAT, suspension of stamp duty, a multi billion-pound programme to make homes more energy efficient, a raft of measures to prevent spiralling youth unemployment and a £10 discount for restaurant diners.
Pub and restaurant workers were among those to welcome Rishi Sunak's speech, but what is the impact of the new measures likely to be?
VAT cut for hospitality
VAT will be slashed from 20 per cent to five per cent for hospitality businesses until January.
The cut is "massive news" and a "huge relief" for around two million workers in the sector, said the Hospitality Professionals Association (HOPA).
"It's not often that I can say I've felt a rush of emotion following a House of Commons announcement, but today I certainly have – and that's something that just serves to underline how much of a huge relief the latest measures are," said Jane Pendlebury, chief executive of HOPA.
"The reduction will provide businesses operating on wafer thin margins with some essential breathing space, helping them to recover and rebuild, as well as to retain more jobs – with the £1,000 job retention scheme offering yet further assistance here."
"The chancellor's announcements today are wonderful news for our industry, and offer not just light at the end of the tunnel but a real blaze of sunshine, helping to deliver hope to hospitality businesses up and down the country."
Russell Nathan, senior partner at accountancy firm HW Fisher cautioned that a temporary VAT reduction will boost consumer demand and raise consumption, but many businesses will fear the measures announced today aren't enough.
"To have a lasting impact and bring back confidence, VAT should be reduced for the hospitality sector for a minimum of two years – January isn't enough time to create long term certainty," he said.
He called for further measures including a grant to cover six months of rent for struggling businesses.
Restaurant discounts
Undoubtedly the most eye-catching policy was £10 off meals in restaurants during August. The aim is to get concerned consumers back into Britain's struggling restaurants.
Deliveroo chief executive Will Shu said the discount and a VAT cut for restaurants wers hugely welcome.
Many restaurants would go out of business without government support, he said.
"This tax cut will be an important lifeline for both small independents and high street family favourite restaurants.
"It is also a recognition from the Government of just how important this sector is to our economy and to our communities."
Labour's shadow chancellor Annelise Dodds was les impressed, pointing out that people are thinking twice about visiting restaurants because they fear of virus, rather than the costs of dining out.
Stamp Duty
The much-criticised tax on property transactions is to be suspended immediately for all homes under £500,000, meaning the majority of sales will not be taxed.
That may be good news for buyers and sellers in the short-term, however, Sean Randall, a partner at Blick Rothenberg, warned that the eight-month stamp duty holiday will postpone a fall in property prices without solving the underlying problem.
"Evidence from previous stamp duty holidays shows that it is unlikely to increase sales volumes and will merely bring them forward," he said.
"Those that are wary of a possible ten per cent fall in the market, prompted by the deepest global rescission since records began and rising unemployment, are unlikely to change their plans until confidence returns.
"The Chancellor has put a mask on the face of the housing market. The real story is what will the face look like when it is lifted. That depends on the success of the plan for jobs announced today."
Furlough scheme
The Job Retention Scheme which has paid the wages of more than 9 million people is to wind down as expected by the end of October.
The surprise element was that employers will receive £1,000 for each furloughed worker that they take back on.
Labour's shadow chancellor Annelise Dodds asked what was to stop firms claiming the money for staff they intended to take? A question that went unanswered by the government.
Youth unemployment
The Kick-start Scheme will pay employers for wages of news staff aged 16 to 24 for up to six months while businesses can also apply for grants
Kirstie Donnelly, chief executive of the City & Guilds group, warned that the measures could end up being a "sticking plaster" on long-term problems of youth unemployment and skills shortages.
"These interventions may have the potential to tackle unemployment and help boost productivity, but only if they genuinely lead to new skills and real jobs at the end," Ms Donnelly said.
"The Kickstart Scheme in particular is a concern if the young people offered them do not come out with some official recognition of the skills gained to allow them to get a job elsewhere, or better still, the guarantee of a job at the end of it.
"If this is not the case it's just a sticking plaster solution, or even a 'revolving door' back to the unemployment queue."
Labour criticised the government, saying that many of the big decisions have been "put of until later", said shadow chancellor Annelise Dodds.
Ms Dodds pointed to the UK's death rate which is among the highest in the world.
"Fear is corrosive; fear os hurting our economy," Ms Dodds said.
She welcomed the vouchers for restaurants and VAT cuts for hospitality but pointed to the chancellor's ownrecent comments that the best thing the government could fo would be to give consumers the confidence that they can go out and shop safely.